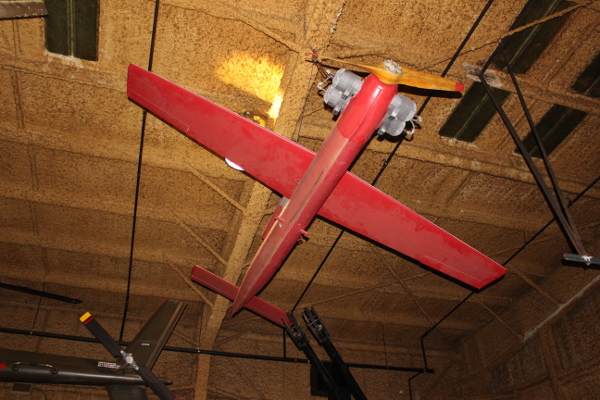 Radio Controlled Aerial Target By Radioplane Div. of Northrop Corp.
Radioplane was the company that first developed the target drone during WW2. The company was founded by model airplane enthusiasts who perceived a practical use for their hobby in the time of war. The RCAT design was first produced by Radioplane in the late 1940s, following successful production of several smaller designs. Radioplane was eventually taken over by Northrop Aviation and production continued into the 1960s. Various type designators were assigned during the operational lifetime. OQ-19, MQM-33, MQM-36 and MQM-57 were all variations of the basic design.
18 nations were among the customers for the 73,000 units produced.
The RCAT could be launched from a catapult or off a trolley, and was recovered by deploying a parachute. While the data plate is illegible, the example at the museum is probably an MQM-33.