The Late Indian Wars Display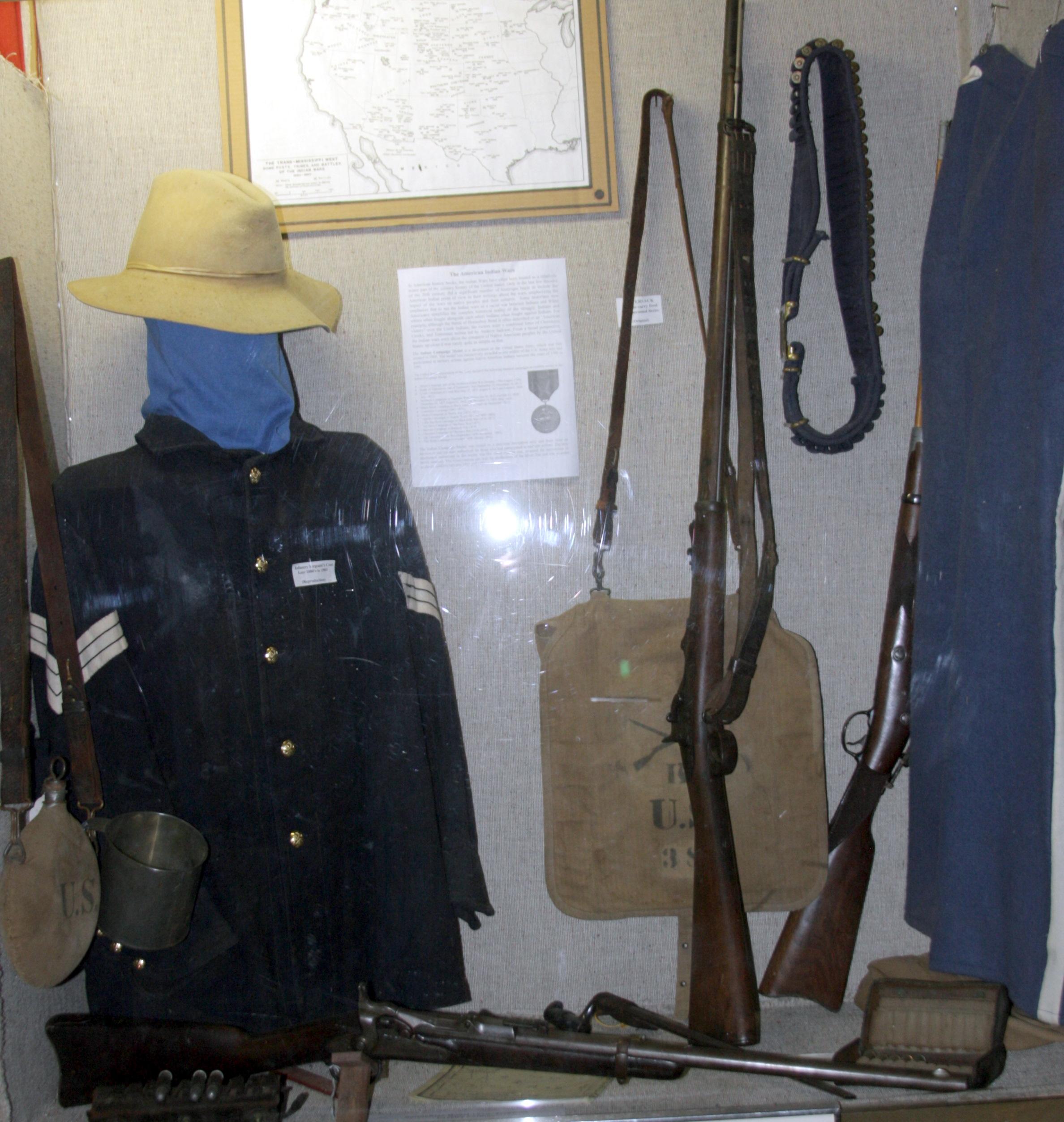 The American Indian Wars is the collective name for the various armed conflicts that were fought by European governments and colonists, and later by the governments and settlers, against various American Indian and First Nation tribes. These conflicts occurred in North America from the time of the earliest colonial settlements in the 17th century until the early 20th century.
At the end of the U.S. Civil War the army reorganized and authorized the formation of two regiments of black cavalry (the 9th and 10th US Cavalry) on September 21, 1866, at Fort Leavenworth, Kansas. The nickname "Buffalo Soldiers" was given to the Negro Cavalry by Native American tribes who fought in the Indian Wars. Although several African American regiments were raised during the Civil War as part of the Union Army (including the 54th Massachusetts Volunteer Infantry and the many United States Colored Troops Regiments), the "Buffalo Soldiers" were established by Congress as the first peacetime all-black regiments in the regular U.S. Army.