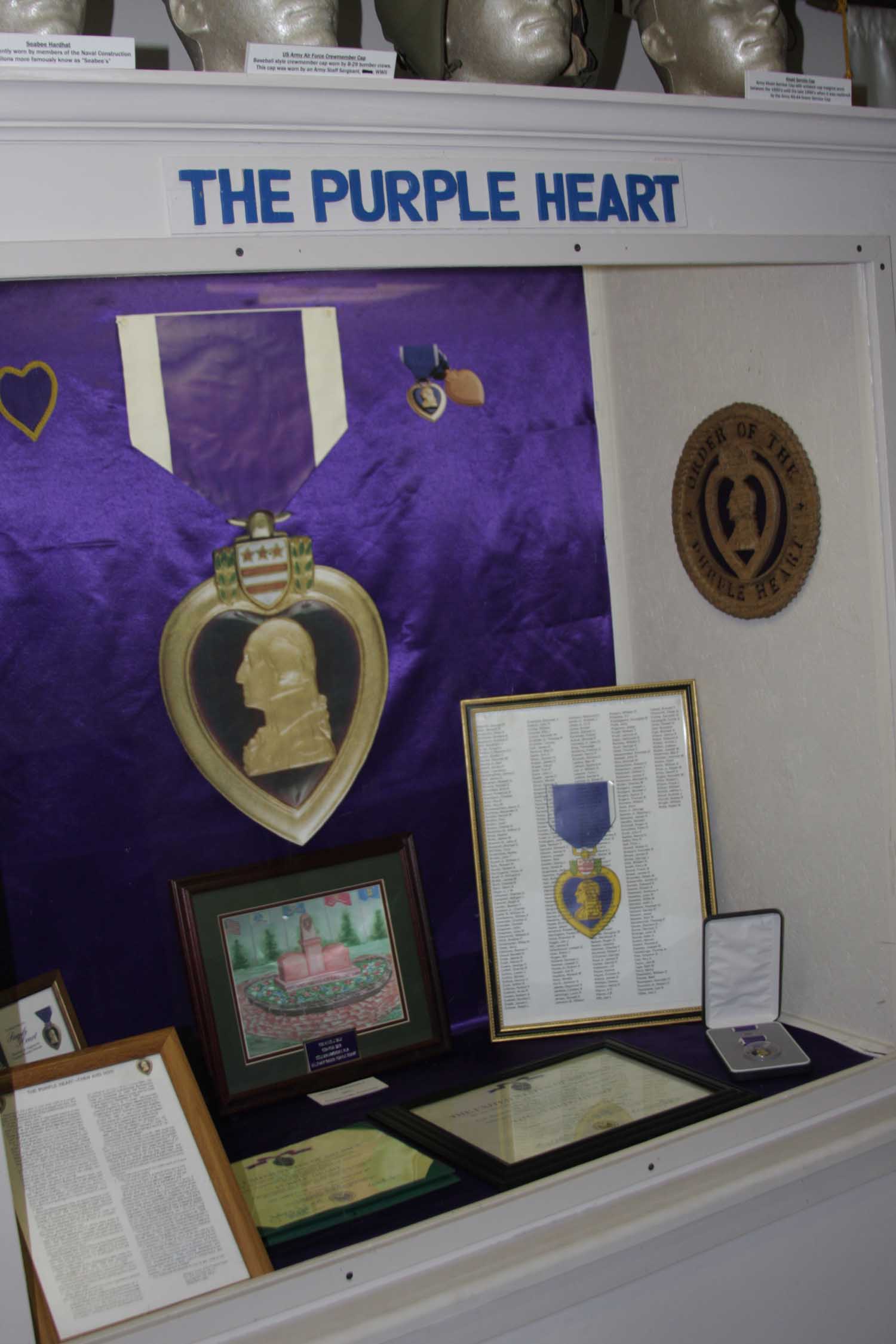 The Badge of Military Merit was only awarded to three Revolutionary War soldiers. From then on, as its legend grew, so did its appearance. Although never abolished, the award of the badge was not proposed again officially until after World War I.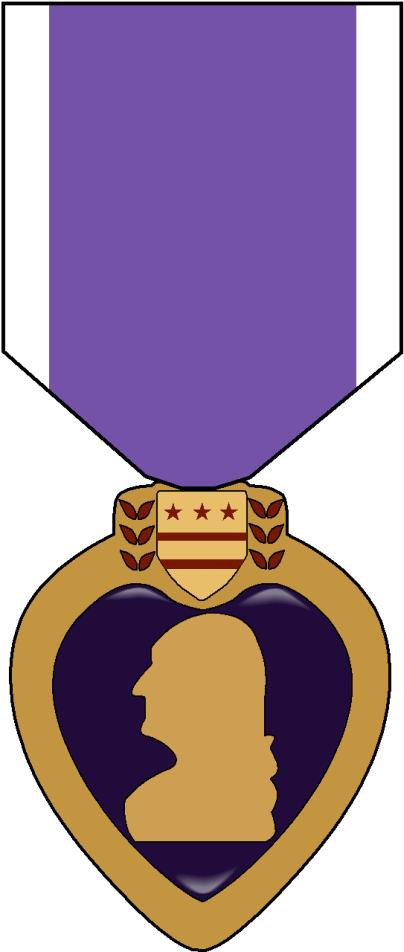 The Purple Heart differs from most other decorations in that an individual is not "recommended" for the decoration; rather he or she is entitled to it upon meeting specific criteria. A Purple Heart is awarded for the first wound suffered under conditions indicated above, but for each subsequent award an oak leaf cluster or 5/16 inch star is worn in lieu of another medal. Not more than one award will be made for more than one wound or injury received at the same instant.
A "wound" is defined as an injury to any part of the body from an outside force or agent sustained under one or more of the conditions listed above. A physical lesion is not required; however, the wound for which the award is made must have required treatment by a medical officer and records of medical treatment for wounds or injuries received in action must have been made a matter of official record. When contemplating an award of this decoration, the key issue that commanders must take into consideration is the degree to which the enemy caused the injury. The fact that the proposed recipient was participating in direct or indirect combat operations is a necessary prerequisite, but is not sole justification for award. The Purple Heart is not awarded for non-combat injuries.
Enemy-related injuries which justify the award of the Purple Heart include: injury caused by enemy bullet, shrapnel, or other projectile created by enemy action; injury caused by enemy placed land mine, naval mine, or trap; injury caused by enemy released chemical, biological, or nuclear agent; injury caused by vehicle or aircraft accident resulting from enemy fire; and, concussion injuries caused as a result of enemy generated explosions.
Injuries or wounds which do not qualify for award of the Purple Heart include frostbite or trench foot injuries; heat stroke; food poisoning not caused by enemy agents; chemical, biological, or nuclear agents not released by the enemy; battle fatigue; disease not directly caused by enemy agents; accidents, to include explosive, aircraft, vehicular, and other accidental wounding not related to or caused by enemy action; self-inflicted wounds (e.g., a soldier accidentally fires their own gun and the bullet strikes his or her leg), except when in the heat of battle, and not involving gross negligence; post-traumatic stress disorders; and jump injuries not caused by enemy action.