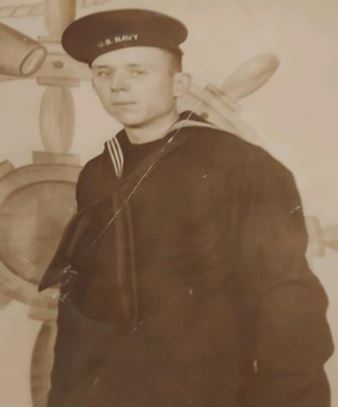 William Harvey Boshart was born on September 24th 1920 in Marshall County Alabama, about a stone's throw away from the Jackson County line. Growing up in the depression he was forced to give up school and go to work in 1934. He was drafted into the Navy in 1944 and was assigned to the USS Menard in time to make the invasion of Okinawa. The USS Menard earned a battle star for her service. Seaman Boshart completed his navy service aboard the USS San Jacinto CVL-30 an Independence-Class light aircraft carrier.
USS San Jacinto CVL-30
The same carrier in which future President George Bush served on as the youngest aviator to earn his wings in the United States Navy, When Seaman Boshart finished his service in 1947, he continued his service to the country working at Red Stone Arsenal from 1951 through 1980.