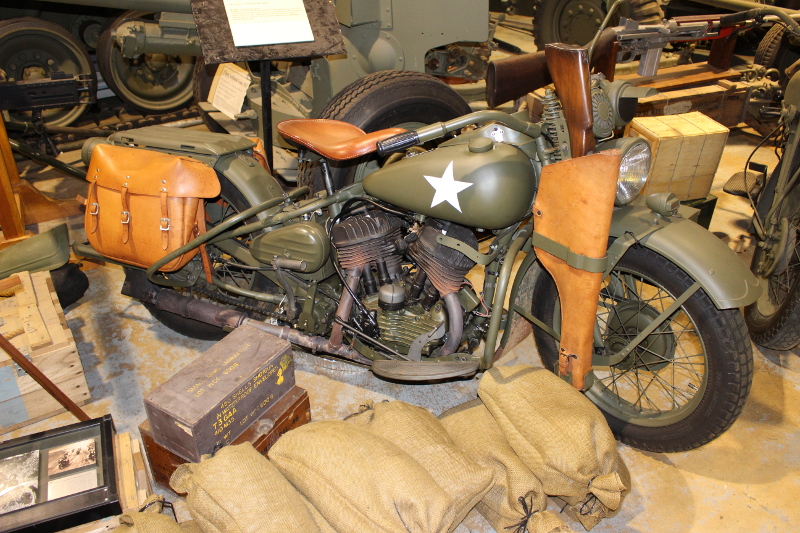 The Harley-Davidson WLA was the primary motorcycle used by the US Army during World War II and many went to Russia under Lend Lease. Russia and former Soviet Block countries are the primary source of surviving examples today.
This WLA was delivered to the US Army July 3, 1944. It was added to the U.S. Veterans Memorial Museum's collection from the collection of the late Jamie Neal of South Carolina. Jamie purchased the bike from a dealer in Poland and shipped it back to the states in restored condition. He spent a fair amount of effort adding a few finishing touches to the bike to make it more technically correct and reliable. This bike was ridden regularly and enjoyed while Jamie owned it.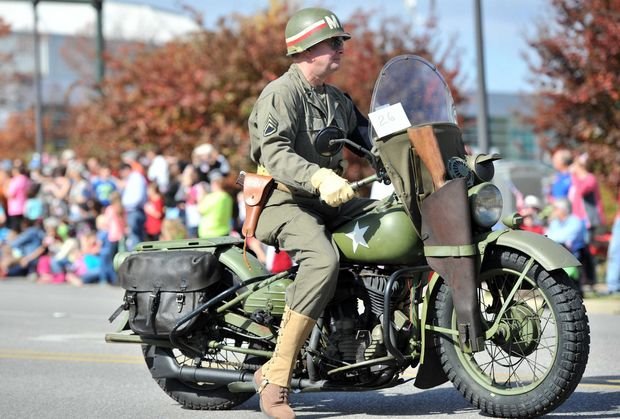 U.S. Veterans Memorial Museum volunteer and WWII reinactor Ross Rich on the Museum's WWII Harley Davidson WLA in the 2014 Huntsville Alabama Veterans Day parade.