1941 WC23 Dodge CMS/Recon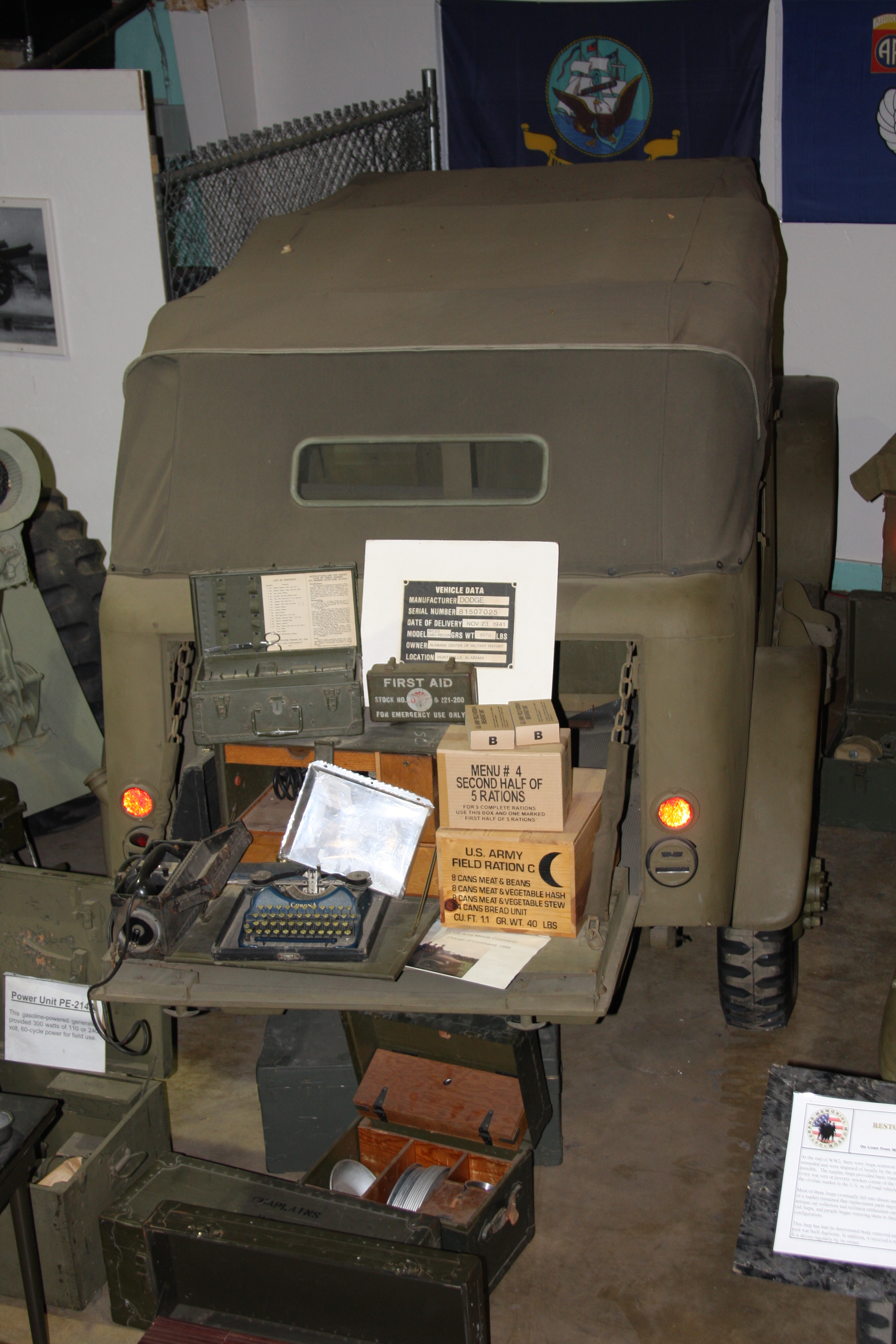 From production start in late 1940, until replacement by the ​ ⁄4-ton models in 1942, the G-505 half-ton, 4WD, Dodge WC models evolved from the VC series, through no less than three mechanical engineering versions – T-207, T-211, and T-215 – in no more than a year and a half; while receiving the T-215 specification engine midway production of the T-211 coded versions. Half-ton rated WC series models were numbered, roughly chronologically, in the WC-1 to WC-50 range,
If you don't have the vehicle data plate, to differentiate you must know the U.S. Government registration number (Army number on the hood) or the serial number which can be found stamped on the left front ft frame.
.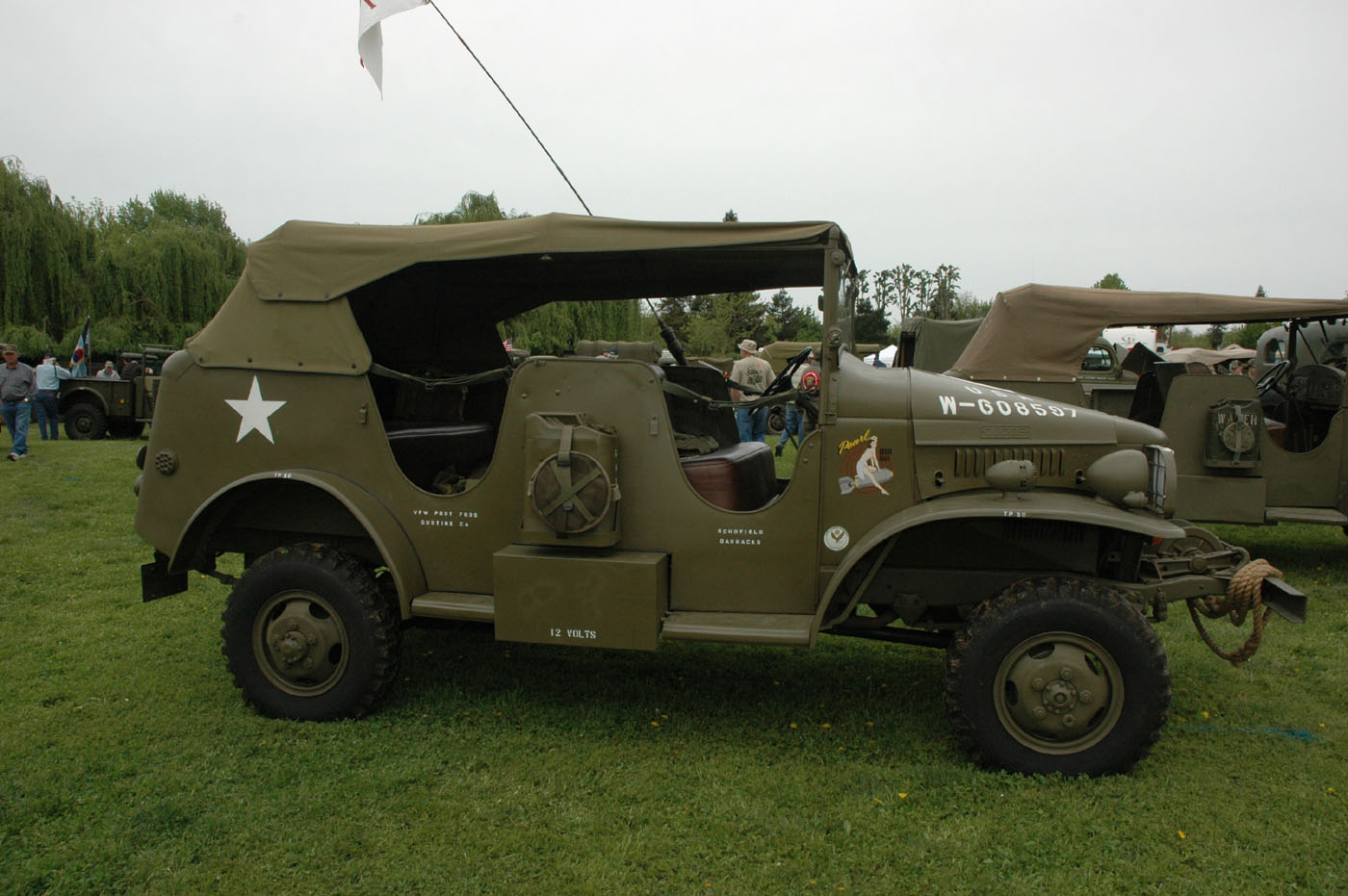 Manufacturer-----------Dodge
Serial Number---------81507025
Date of Delivery------- Nov 23, 1941
Moder--------------------WC23 CMS/Recon RRS WT 5070 lbs
Owner------------------- Alabama Center of Military History
Location----------------- Huntsville, Alabama